Veldboom is a full-service collaboration partner for the development and management of real estate in and around (medium-sized) cities in the Netherlands. We are modern, energetic, and focus on creating value.
We work closely with municipalities, architects, environmental experts, and citizens to create timeless homes, commercial properties, buildings, and neighborhoods with value for their users through co-creation. The emphasis in our projects is not on 'the bricks', but on contributing to (living) happiness. By putting the end user first, we add quality and variety wherever we go.
"From nothing to something,
creating is in our DNA."
(Axel Veldboom)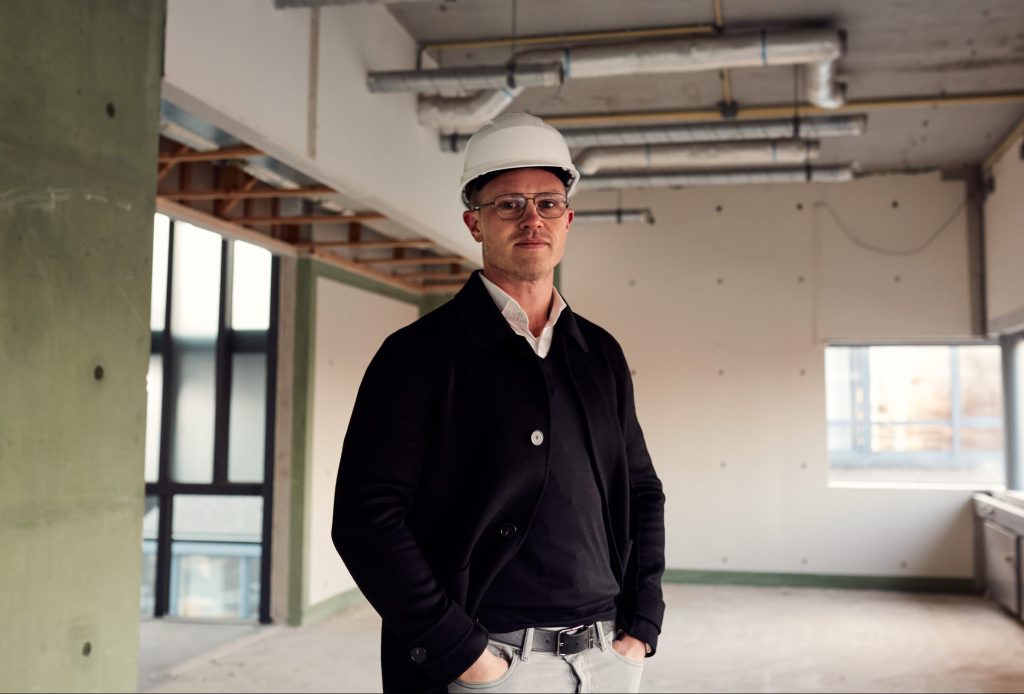 Veldboom is an innovative partner that strives to exceed expectations with a young and driven team. Despite the size of the organization, we are approachable, transparent, and decisive.
The breadth of our services makes us a surprisingly complete partner. Veldboom is active in project and area development, management, and rental. Where our services fall short, we work with excellent partners who can match our pace and expertise. The combination of development and management on this scale makes us unique in the country.
Partners
Veldboom works with numerous partners. This cooperation is always based on 'the best match'. Here, it is not the relationship, but the best match with the project that is leading. Our partners are hands-on and have the necessary knowledge and skills to make a successful contribution to our wonderful projects. This is how Veldboom builds long-lasting relationships and successful projects.